Timo Mayer Dr Mayer Pinot Noir 2013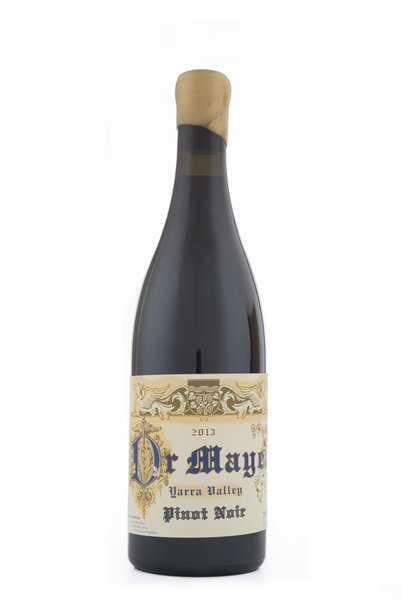 Timo Mayer Dr Mayer Pinot Noir 2013
Beautifully aromatic Pinot Noir with bags of personality and a finish that goes on and on. Knockout
Grape: Pinot Noir
Producer: Timo Mayer Family Vineyards
Region: Yarra Valley
Size: 75cl
ABV: 13%
Timo Mayer has a reputation for being a bit crazy. We like crazy at Vintrepid. The good news is that crazy winemaker in this case translates to incredibly beautiful wine. Timo's vineyards are on a very steep hill (referred to as Bloody Hill because it's bloody hard work working the vineyards!) about 5 miles south of Healesville on the base of Mount Toolebewoong. He interferes as little as is possible and lets the individual vineyard sites shine. This bottling is made with 100% whole bunch clusters, which means its not just berries, its stalks and all! This gives the wine incredible texture, its wild but everything is so in balance. This will only get better with a few years of bottle age even though its hard to resist right now. You get a mass of fresh red berries intermingled with fragrant herbal notes. It also has this seductive earthy edge to it. Top top Pinot.
You might like this if you like...
Light but full of flavour reds. Premier and Grand Cru red Burgundy for example.
At its best
Cool room temperature in the biggest widest Burgundy glass you can get your hands on.
Food matching
Game and truffle dishes are a natural fit, but earthy dishes like mushroom risotto would work well too. Rare fillet steak wouldn't be too bad either…!
Organic/Biodynamic
Minimal intervention winemaking, not certified
Reviews