Comando G La Bruja de Rozas 2015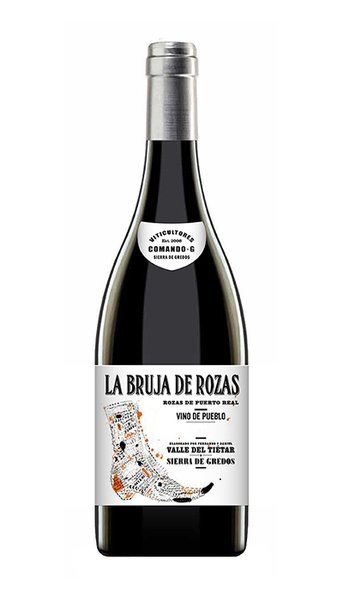 Comando G La Bruja de Rozas 2015
Elegant, refined Garnacha that will fill your glass and your load your tastebuds with joy.
I'm so happy to have this on the site. It is such a brilliant wine. 'Comando G' comprises of 3 wine makers (Fernando García, Daniel Gómez Jiménez-Landi and Marc Isart) who met at university in 2005 and who share a passion for old vine Garnacha. They started their business in 2010 by developing two wines from 60-90 year old Garnacha vines situated in the remote Sierra de Gredos between the provinces of Madrid and Avila.This is effectively their 'village' level wine and is pure and vibrant Garnacha (Grenache)
It's vibrant in colour and remarkably light on its feet. The aromatics are both spicy and floral in nature, really beautiful and then the sweet spicy, earthy red fruits deliver a hit of pleasure and its not long till your grabbing your glass for another sip.
Reviews