Hervé Souhaut St Joseph 2012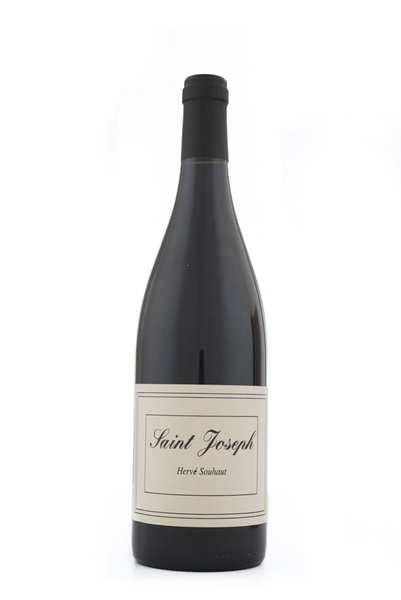 Hervé Souhaut St Joseph 2012
As pure an expression of Syrah as you could hope for. Mesmerising and thought provoking in equal measure.

Grape: Syrah
Producer: Hervé Souhaut
Region: St Joseph, France
Size: 75cl
ABV: 12.5%
Hervé Souhaut is leading light of natural winemaking in the Rhone Valley. Tiny plots, ancient vines and an ultra hands-off approach leads to incredibly pure wines of breath-taking beauty. This is Syrah stripped back. Medium bodied with plums and cherries the main tastes. It is all about the purity. It couldn't be more pure. I don't think I've written pure this many times in a tasting note before, but I can't frame it anyother way (unsullied perhaps?) It is insanely drinkable and I expect you will be reaching for a another glass and then another bottle. Just a pleasure to drink and be able to have a few to sell (it really is just a few though!)
You might like this if you like...
Medium bodied reds unsullied by oak. If you generally like Pinot Noir, Cabernet Franc and Gamay you will probably love this
At its best
Nicely cool room temperature is perfect. It deserves the biggest straight glass you can find.
Food matching
I'd plump for a cassoulet if I had to pick one thing, but it will work with a range of tastes and flavours. Sweet sticky ribs would be brilliant.
Organic/Biodynamic
Organic, Biodynamic and Natural
Reviews