La Stoppa Trebbiolo Rosso 2014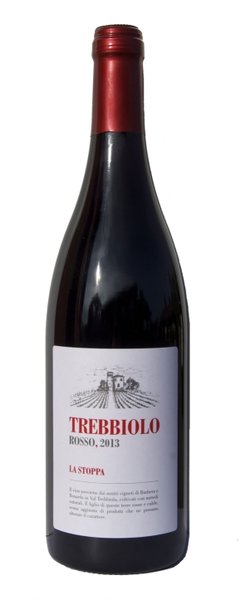 La Stoppa Trebbiolo Rosso 2014
Juicy, uncomplicated red that positively sings of the place it is from.
Grape: Barbera (60%), Bonarda (40%)
Producer: La Stoppa
Region: Emilia Romagna, Italy
Size: 75cl
ABV: 13%
La Stoppa is a historic estate in the hills of North-West Emilia-Romagna. It was Previously owned by a wealthy lawyer who planted the estate to noble international varieties such as Pinot Noir and Cabernet Sauvignon, but when Elena Pantaleoni (the current owner) took over, she and her winemaker decided these varieties were not best suited and ripped the whole estate up. They replanted to local native grapes such as the two found in this wine, Barbera and Bonarda. The approach is very much one of minimal intervention. This Trebbiolo (named after the valley where the estate is located) is strikingly pure. Its colour is deep and brooding, but the juicy dark fruits dance across the tongue not weighed down with any oak or other jiggery pokery. A wonderful wine for maximum enjoyment. Load up.
You might like this if you like...
Barbera's from Piedmont and other mid weight, juicy reds.
At its best
Serve at a nice chilled room temperature to keep all of those lively fruit flavours at their best.
Food matching
It will partner a wide range of dishes. I would go for roast duck or similar, slightly gamey birds.
Organic/Biodynamic
Organic and Biodynamic
Reviews