Monteforche Lo Sfuso di Collina 2014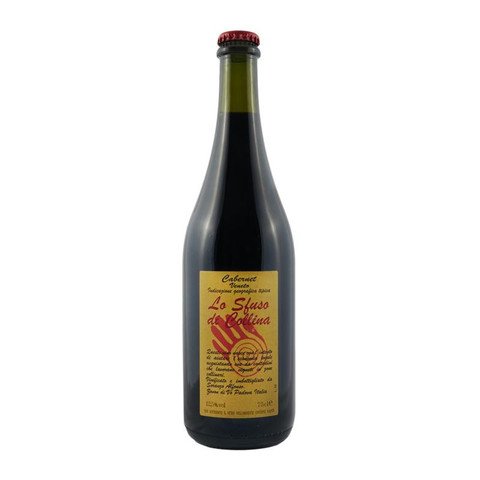 Monteforche Lo Sfuso di Collina 2014
Wonderfully easy to glug Cabernet Franc from the Veneto region of Italy. Chill it down and then pop the beer cap with a lighter for best BBQ pose.
Grape: Cabernet Franc
Producer: Monteforche
Region: Veneto, Italy
Size: 75cl
ABV: 12.5%
Alfonso Soranzo farms his tucked away vineyards in a very traditional way. This is his tribute to his grandfather and a generation of winemaking farmers in Colli Euganei, just southwest of Padua. It's a fresh, crunchy and infinitely gluggable style of red for early (and late into the night) drinking. The earthy, herbal essence of Cabernet Franc are there in spades, but it is wonderfully juicy and lithe at the same time. Not at all 'green' or rough round the edges. An uncomplicated but hugely rewarding wine. Best served with a decent chill from the fridge.
You might like this if you like...
A lot of similarities with Cabernet Franc from the Loire Valley, but perhaps more juicy and immediate than some of those. If you like well made Beaujolais, you will probably enjoy this.
At its best
It is delicious chilled from the fridge, but doesn't have to be if you don't like chilling reds down.
Food matching
It's 12.5% alc means it's a great option to drink without food, slips down very easily, but also works brilliantly with cured meats and other cold picky nibbles. Spot on for a summer picnic
Organic/Biodynamic
Organic
Reviews