Nathalie Falmet Cuvee Brut NV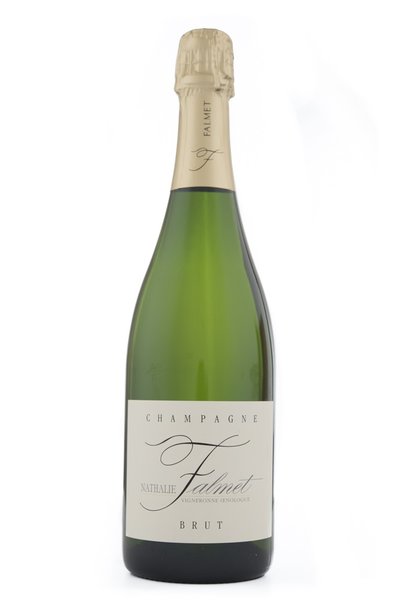 Nathalie Falmet Cuvee Brut NV
Outstanding hand crafted Champagne of real finesse.
Grape: 80% Pinot Noir, 20% Chardonnay
Producer: Nathalie Falmet
Region: Cotes de Bar, Champagne
Size: 75cl
ABV: 12.5%
Nathalie Falmet is both vineyard owner and winemaker, there's not many women who have both of these titles in Champagne. She crafts quite astounding Champagne. This is her 'basic' cuvee and it is stunning. Rich and layered, but with this elegance and freshness that belies the power that lies beneath. No need to drink those boring big brand NV champagnes again!
You might like this if you like...
Champagne of course, but if you tend to enjoy the slightly richer house styles such as Bollinger, give this a go, you won't be disappointed.
At its best
Open a bit in advance as this it improves with a little bit of air and really opens up.
Food matching
Smoked salmon, fish and chips
Organic/Biodynamic
Not certified
Critics Musings
The NV Brut is 80% Pinot Noir and 20% Chardonnay from the Cote des Bar. This intriguing Champagne reveals tons of brilliance in a focused, powerful style. The wine needs to be opened in advance in order to show the full breadth of its expression. Hazelnuts, pears and minerals linger on the close.
Robert Parker's The Wine Advocate – awarded 92 pts
Reviews