Quinta Milu Milu Robles 2013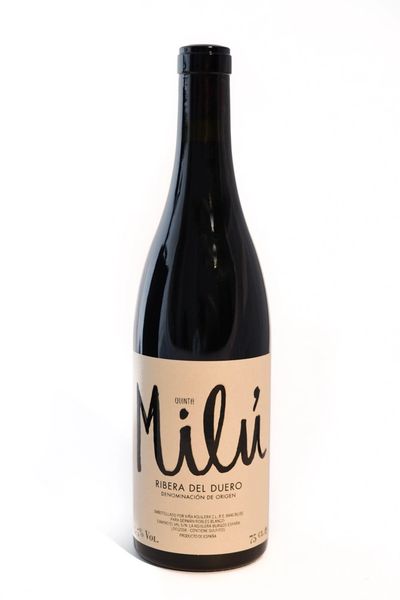 Quinta Milu Milu Robles 2013
Quinta Milu Milu Roble 2013
Micro winery bucking the trend in Ribera Del Duero. Restrained, elegant yet packed full of flavour. Incredible value
Grape: Tempranillo
Producer: Quinta Milu
Region: Ribera Del Duero
Size: 75cl
ABV: 13.5%
Ribera Del Duero wines often see long periods in oak leading to flashy, ripe styles of wines. This is thankfully very different. The vineyards at Quinta Milu are at around 900m above sea level and this provides a welcome dose of freshness to the grapes as the climate is slightly cooler. German Blanco the winemaker is reviving traditional methods such as foot-stomping the grapes which is reflected in the gentle aromatics and supple mouthfeel. Its still loaded with flavour and never fails to impress all who pull the quirky bright red cork.
You might like this if you like...
Medium to full bodied reds with a smooth finish. Same grape variety as in Rioja, but this has much less oak influence compared to most Riojas.
Serving suggestion
Room temperature in big Shiraz style glasses.
Food matching
Rare meats, Chargrilled vegetables, smoky paprika laden dishes
Organic/Biodynamic
Organic
Reviews