Suertes del Marques 7 Fuentes 2013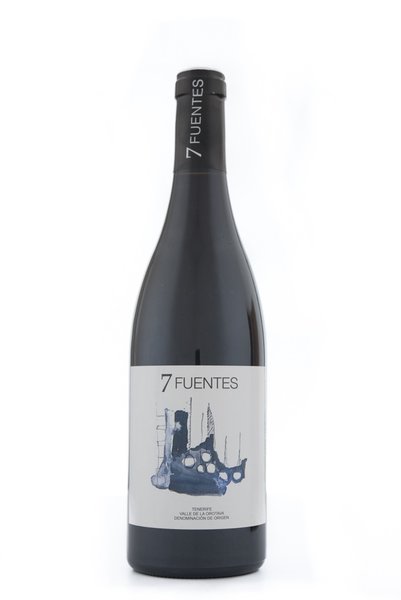 Suertes del Marques 7 Fuentes 2013
Sensational red from Tenerife (yes Tenerife) No excess baggage, just pure unadulterated crunchy red fruit goodness. Unique yes, but more than that, truly delicious with it.
Grape: Listan Negro
Producer: Suertes del Marques
Region: Tenerife, Spain
Size: 75cl
ABV: 13%
Suertes del Marques are probably the most well regarded producer of quality wines on the island of Tenerife. This is made predominantly from Listan Negro which is a local grape variety along with Tintilla (Trousseau in the Jura region of France) Lingering white pepper spice provides a lovely savoury edge to the crunchy bright red fruits (think fresh crushed raspberrys, redcurrants, that sort of thing) It is so incredibly fresh tasting, a wine for when you have a real thirst on. Drink over the next couple of years for maximum pleasure.
You might like this if you like...
Mid weight full flavoured reds. New world Pinot Noir, Crozes Hermitage, that sort of thing
At its best
Cool room temperature. Big burgundy glasses.
Food matching
Roast pork, Game, slow roasted lamb
Organic/Biodynamic
Organic
Critics Musings
Richard Hemming for Jancis Robinsons Purple Pages
Sparky and smoky - real goût de terroir here. Has the earthy smokiness of good Pinot Noir. This is precisely the kind of wine that deserves a wider audience. 17 points.
Reviews